by Colby Blackwell
Some anglers, fishing captains, and Gulf of Mexico residents may remember the Deepwater Horizon Oil Spill in 2010 off the coast of Louisiana. I vaguely remember hearing about it as I got a little bit older and I knew of one friend's family who was affected by the oil spill, but I didn't really know much about it or what was going on. Years later, I came to find this was the largest marine oil spill in the Gulf of Mexico and how it was still impacting marine life there. Without this industrial petroleum crisis, we may not have so many organizations looking after the Gulf of Mexico's marine ecosystem health today–as we should be. The Gulf is a truly special hub of marine life in global waters.
One of the organizations seeking to improve the ecosystem's health is Return 'Em Right. When I first learned about Return 'Em Right, I was intrigued by the catch and release gear to combat barotrauma release mortality. What I didn't know was that Return 'Em right is a program supported by partners that include the Florida Sea Grant, University of Florida, Gulf States Marine Fisheries Commission, NOAA as well as government and non-government organizations committed to maintaining healthy fish stocks and fishing access in the Gulf of Mexico.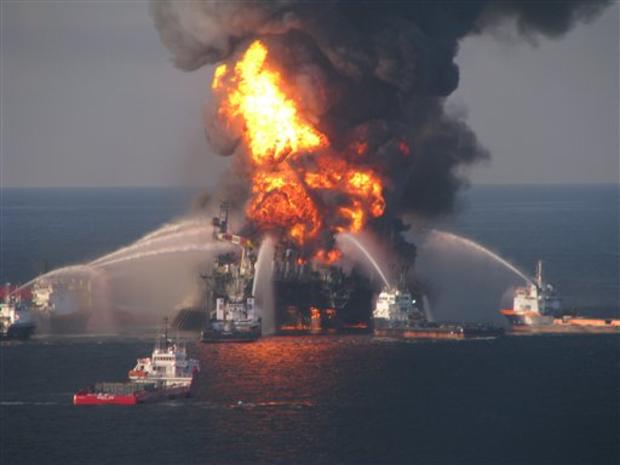 Return 'Em Right's Mission & Areas of Coverage
Return 'Em Right is committed to improving reef fish survival by equipping the Gulf's fishermen with the knowledge and tools to do so. Whether you are living in Texas, Louisiana, Mississippi, Alabama, Florida, or just visiting the Gulf of Mexico for world class fishing, Return 'Em Right's goal is to protect reef fish populations from unnecessary waste. While much of the organization's efforts are geared towards supporting the Gulf of Mexico, anglers everywhere can keep deep-water species healthy by applying the knowledge acquired in the learning modules. Protecting reef fish from release mortality due to barotrauma and educating fishermen with catch and release habits was deemed one of the most effective ways to achieve Return 'Em Right's mission. With an engaged and educated community that seeks to protect the Gulf's future, this marine conservation initiative can remain in good hands.
Anglers, charter captains, and Gulf of Mexico visitors are gladly welcomed to take Return 'Em Right's learning module here. As a die-hard angler, I still had a lot to learn about barotrauma. The short course was insightful and illustrated why proper release tactics are so important.
Free Gear To Prevent Barotrauma Release Mortality In Reef Fish
Return 'Em Right's learning module prioritizes giving you the basics and educating anglers on what to do when they encounter barotrauma while fishing. What good is free gear if you don't know how to use it, right? I know the allure of free gear may lure in passionate anglers and captains as a consumer, but as a true marine activist, these folks also understand how important the education behind the product is. All expert anglers understand you need to know how to work your gear and your vessel to be prepared for whatever the ocean may throw at you. This same concept of trip readiness applies to  barotrauma–do you as an angler have the setup and gear needed to effectively tackle fish exhibiting symptoms of barotrauma in fish? From what I have seen through social media and in person, this program's outreach is infectious which is exactly what the Gulf of Mexico needs. More educated and passionate marine conservationists is a great stepping stone for a healthier marine ecosystem.
The learning module is about 15 minutes long and provides a great foundation with the knowledge needed to handle barotrauma in reef species from the Gulf of Mexico. Return 'Em Right is working closely with its partners to monitor the effectiveness of descending devices and the success of the program. As a 8-year program funded back in 2019, Return 'Em Right is committed to measuring the positive effects of this initiative through continued research. As an avid kayak angler and offshore fisherman, I strongly believe the positive outcomes from this program will be able to be seen while fishing. As fishermen, I think it's fair to say we know how important it is to perform a good catch and release. You hope one day to see that fish again or catch one bigger!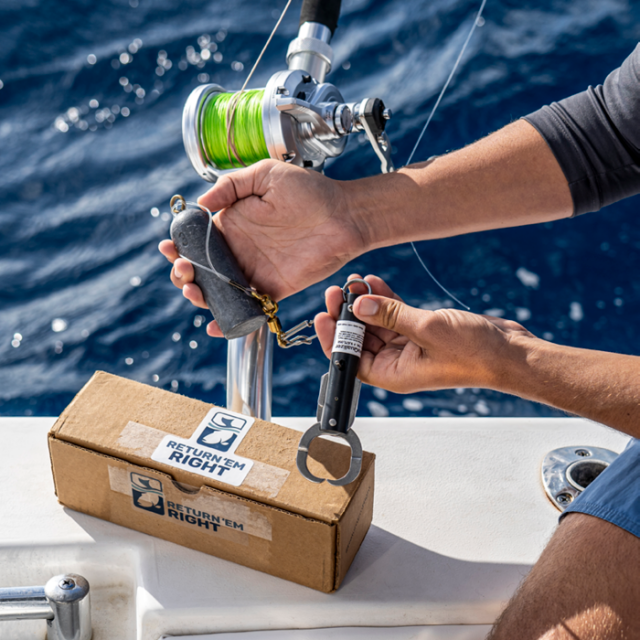 Reef Species In The Gulf of Mexico That Benefit From Return 'Em Right's Program
The Return 'Em Right program is not designed to help just one species, it is designed to help many different reef species. The most common instances of barotrauma that I see while fishing the Gulf of Mexico are in snapper, grouper, triggerfish, and a few others. While the knowledge provided in the Return 'Em Right learning module is applicable to all the species, there are certain nuances that help with diagnosing barotrauma.
I've been fortunate enough to tag along with members of the Return 'Em Right crew on a few trips to pick up on many of the tips of species specific indicators of barotrauma. Remember, no matter which reef fish you catch, the number one priority when fishing in the Gulf of Mexico is to be fully prepared!
Check out to see if you qualify for free gear by taking the learning module here.